マロンちゃん Marron-chan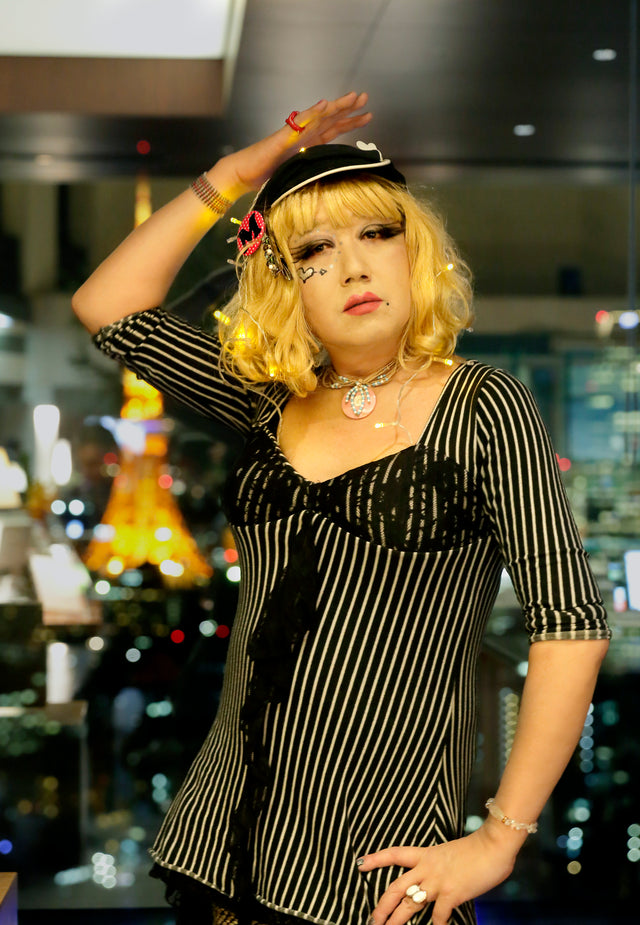 19X6年東京生まれ、おとめ座のO型。
官能的グラマラスな女性をテーマに、絵画・イラストコラージュなどの作品を制作。
自らをも作品化させ、その活動は自由で柔軟的。一筆書の線画による即興パフォーマンスが得意。
また、ハードロックバンド「ZAPLEX」のドラムス&ボーカルとしてライブ活動もしている。
Born in Tokyo in 19X6, type O Virgo.
She creates paintings, illustrations, and collages on the theme of sensual, glamorous women.
Her activities are free and flexible, turning herself into a work of art. She specializes in improvisational performances using one-stroke line drawings.
She also performs live as a drummer and vocalist in the hard rock band "ZAPLEX".