Ryosuke Yasumoto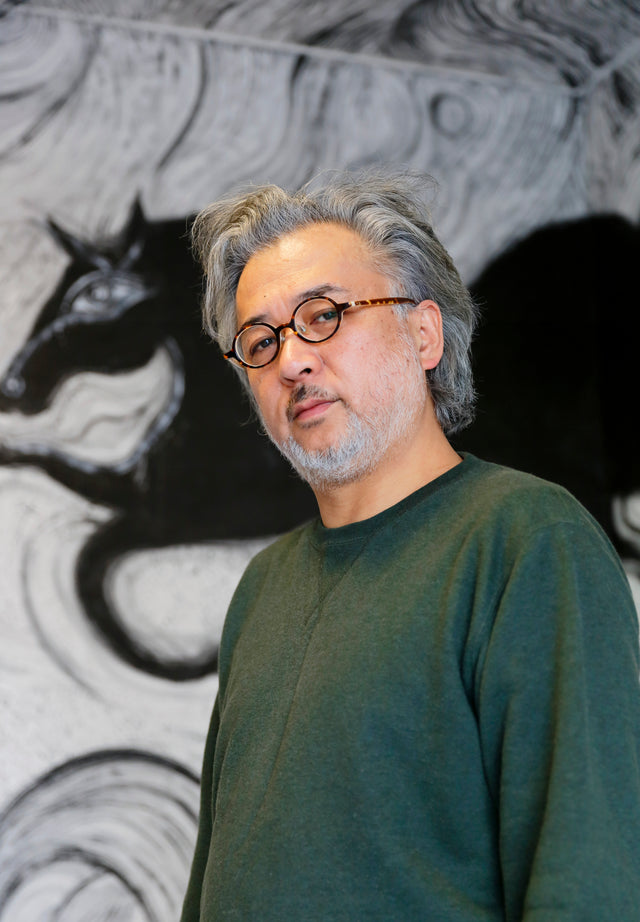 Ryosuke Yasumoto
Born in 1954 in Himeji City, Hyogo Prefecture. Dropped out of the art department of the Tsukuba University School for the Deaf.
In the world of Yasumoto's paintings, anthropomorphic animals, men, women, and clowns appear in unfamiliar towns, somehow evoking nostalgia and a sense of nostalgia. roots, cardboard) in the same sense as paint. I also specialize in improvisational work in theatrical art, which I do frequently, as well as free drawing works using only one color of ink.
Award
Showakai Exhibition Showakai Award, Chiba Prefectural Art Exhibition Museum Director Award, Yasuda Fire Art Foundation Encouragement Award Exhibition New Excellent Work Award (collected by the Foundation), Central Art Museum Oil Painting Grand Prize Exhibition Honorable Mention Award, etc.
solo exhibition
Shinobazu Gallery (Tokyo), Nichido Gallery (Tokyo), Bunkamura Gallery, Yamaguchi Gallery (Chiba), Gallery Kazuki (Fukuoka), Wai Art Gallery (Osaka)
Collection of works, prints, etc.
Poems and paintings "The Myth of the Wind" (Poetry: Goichi Matsunaga / Illustration: Ryosuke Yasumoto), the collection of works "YASUMOTO・WORKS 1999-2001", "YASUMOTO・WORKS 2001-2006", the copperplate engraving "The Myth of the Wind", color Copperplate engraving book "Four Stories" etc.