Mariko Kobayashi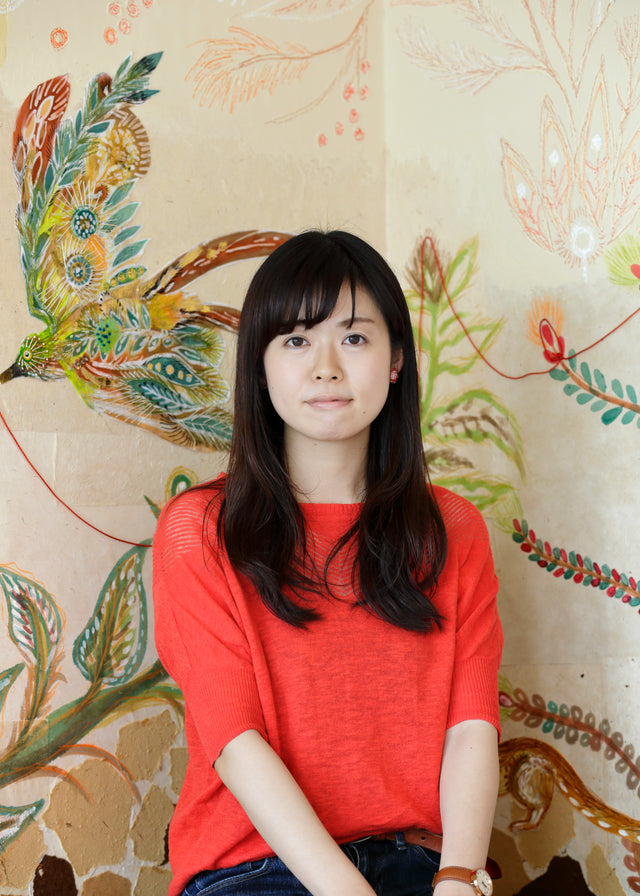 Born in Osaka in 1987. Majored in textile design at Tama Art University, completed the same graduate school in 2012. By combining various materials using textile techniques such as weaving, dyeing, knitting, and embroidery, he expresses various connections that exist in the world. The time of "now" where we live as "humans", such as the long time in which the body returns to the soil as the dividing line between humans and animals, and the process of regenerating life as other living things after death. I create while listening to it. I try to draw the essential figure of life from the image of chaos that appears in multi-layered colors and shapes.
[Activity history]
2021 "Reborn-Art Festival 2021" (Ishinomaki, Sendai), "Coexist" / gallery FIXA (Okayama), "Overstory" / KOTARO NUKAGA (Shinagawa, Tokyo),

2020 "All you need is the sun" / CADAN Yurakucho (Yurakucho, Tokyo), "Alternative Show : ART FAIR TOKYO 2020" / KOTARO NUKAGA (Shinagawa, Tokyo),

2019 "Wind of Journey - Playful Garden of Light -" / Inside Akayama Historical Natural Park Iina Park.
Major commission works in recent years include "Sanki Engineering Art Calendar (Dai Nippon Printing)" and "Marocal Nursery School (Higashiurawa, Saitama)".